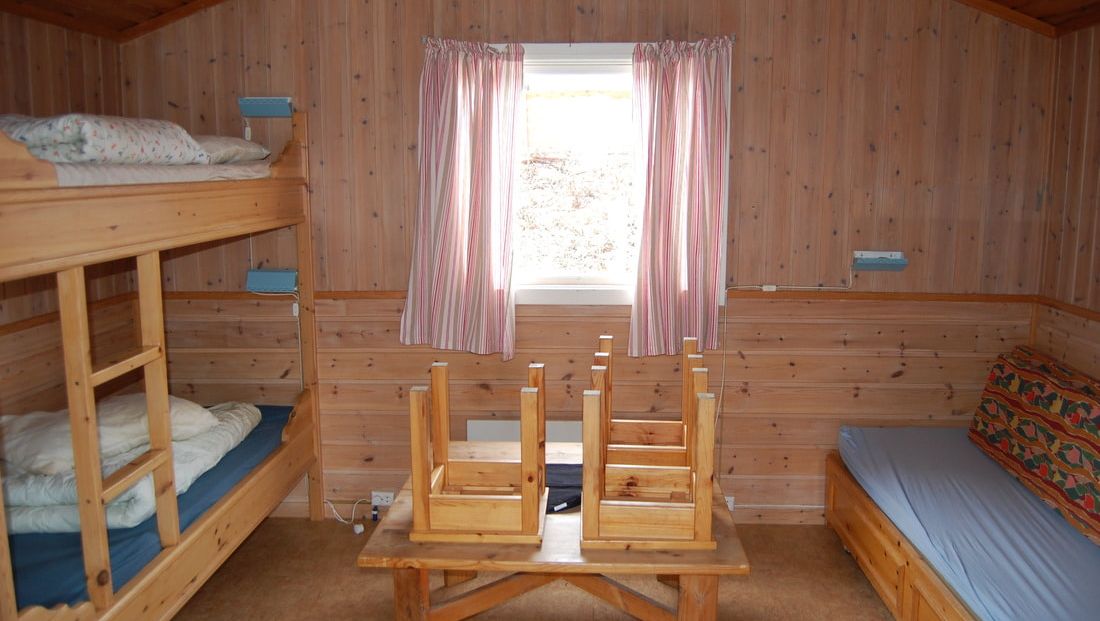 11/08/2022 by Tynset Rom & Camping AS
Simple cabin
We have six cabins of this type.
 
This is a one room cabin with 3-4 beds. The cabin has a double hot plate and fridge. Note: These cabins do not have running water. Shared kitchen, toilet and shower facilities are available.
 
Price 550, - per night.
 
Guests have to clean the cabins prior to departure, or we can do this for you for a small fee. Dishes must be done and garbage taken out regardless. Please ask our friendly staff for more information.
 
Pets are allowed in our cabins for a fee. Please let us know if you wish to bring a pet.
Simple standard cabins are closed for winter.